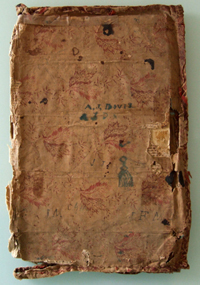 Most of these images were scanned from a collection of original images of several generations of the Davis-Jones family made over a hundred-year period in Fayette County, Georgia. The oldest are ambrotypes of Zadok Davis (1788-1863) and his wife Elizabeth Brassell (1792-1864), who married in Georgia, perhaps in Jones County, in 1807 and moved to Fayette County in the 1820s. Contemporaneous with those are ambrotypes of their youngest son, Andrew Jackson Davis (1829-1903) and his wife Sarah Jane Wesley (1835-1911), who married in Fayette County in 1852 and raised a family of four at their farm in the community around Flat Creek Baptist Church, a few miles west of Fayetteville. Their daughter Ofie Aurelia Davis (1869-1953) married James Lawson Jones (1866-1929) and they, too, raised a family on their own farm nearby. There are a number of photographs of them, their children, and grandchidlren, including their youngest granddaughter, Carol Venable, who preserved them until her death in 2010.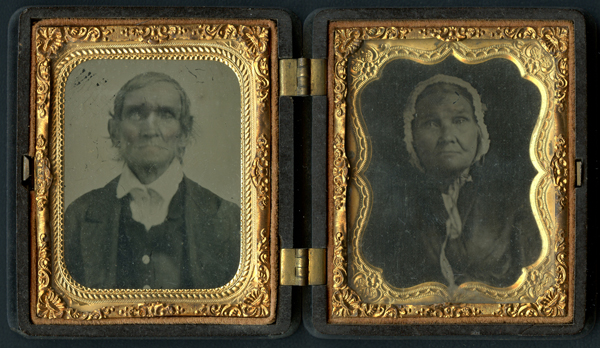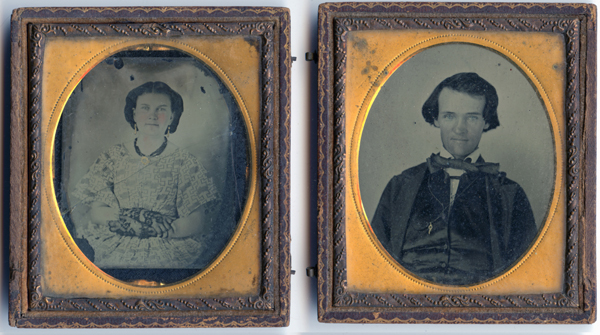 | | |
| --- | --- |
| | |
| --- | --- |
| | Ofie Aurelia Davis Jones (1869-1953), tintype, 1887. |
| James Lawson Jones (1866-1929), oldest son of William Jasper Jones (1824-1885) and Nancy Coleman (c. 1835-c. 1890), tinted tintype, c. 1886. | James Andrew "Quaker" Davis (1868-1956), oldest son of Andrew and Sarah Jane Davis. Original medium not known. |
| Hattie Victoria Jones Duffel (1868-1909), youngest daughter of William Jasper Jones and Nancy Coleman, c. 1890. | Garrett Lemuel Wesley (1822-1892), eldest sibling of Sarah Jane Wesley Davis. Original image has not been located. |
| | Sallie Teory Jones (1891-1977) | |
| --- | --- | --- |
Dorothy Jones Venable (1914-1994) identified each of the five images in the group below as being simply "Jones relations" in Denton, Texas. Circumstantial evidence suggests that they are mostly of of William Jasper and Nancy Coleman Jones' eldest daughter, Martha Luana "Mattie" Jones Enlow, and her family.
| | |
| --- | --- |
| Ofie Davis Jones, probably on Whitehall Street in downtown Atlanta, c. 1940. | Left to right: Dorothy Jones Venable, Ofie Davis Jones, William Allen Jones, and Carol Venable, c. 1950. |
Below are several images of William Allen Jones (1905-1967), youngest son of James and Ofie Jones. Never married, he lived most of his life in College Park and was remembered by Carol for his great kindness to her.
The four images below of James and Ofie Jones' house on the Tyrone Road are scans of Ektachrome 35 mm slides taken around 1960. The image at lower left includes their great-grandsons Tommy and Mike Jones.