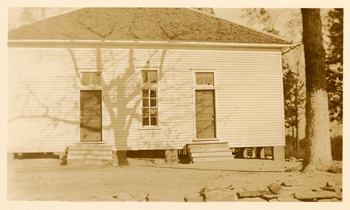 Figure 1. View of Flat Rock Baptist Church, c. 1940.
Located in northwestern Clayton County some ten miles south of downtown Atlanta, Flat Rock Cemetery is entirely surrounded by Hartsfield-Jackson International Airport. Although it remains accessible from Riverdale Road, Flat Rock Cemetery is located about half way between the airport's terminal and main east-west runways to the north and the newest fifth runway to the south. The north-south taxiway between the runways is less than five hundred feet to the east of the cemetery.
Although the original congregation sold the property to the airport in the 1970s, descendants of some of those buried at the cemetery organized Flat Rock Cemetery Care, Inc., in 1986 and, through years of effort, slowly began to rehabilitate the badly overgrown site and raise money to support the cemetery's long-term care. When the airport expanded to the south and built a fifth runway in the early twenty-first century, the group worked with the airport authority to ensure the cemetery's continued preservation. Today, Flat Rock Cemetery and the Hart Cemetery a half mile to the southwest are the only tangible reminders of the once-thriving community around Flat Rock.

Figure 2. View of Flat Rock Baptist Church, c. 1940.