"Rural Home," as Philip Fitzgerald's house was known to his city-dwelling descendants, evolved from a simple, two-story, four-room house that was built in the early 1830s and acquired by Fitzgerald in 1836. Growing up in Atlanta in the early twentieth century, Margaret Mitchell (1900–1949) and her brother, Stephens (1896–1983), often enjoyed visits with their great-aunts who had inherited and continued to operate the place when Fitzgerald died in 1880. Mitchell's memories of the place and the stories that she heard from her great-aunts who had lived through the Civil War and Reconstruction, were a significant part of the lore that she mined in creating her Pulitzer-Prize-winning novel, Gone With the Wind. [1]
Before it was destroyed in 2005, the Fitzgerald House was an excellent example of the plantation-plain style, a type of residence that was widely built across the South throughout the nineteenth century. In 1873, Fitzgerald (built a large, two-story, Italianate addition to the house, and it was the resulting rambling farm house that Margaret Mitchell first visited as a child some thirty years later. Last occupied in the 1970s, the house sat vacant for several years until 1982 when the owners decided to have all of the buildings cleared from the site. Moved to what was to have been a temporary site near Lovejoy, Georgia, in 1982, the house was demolished after being knocked off its temporary foundation and badly damaged in a storm in 2005.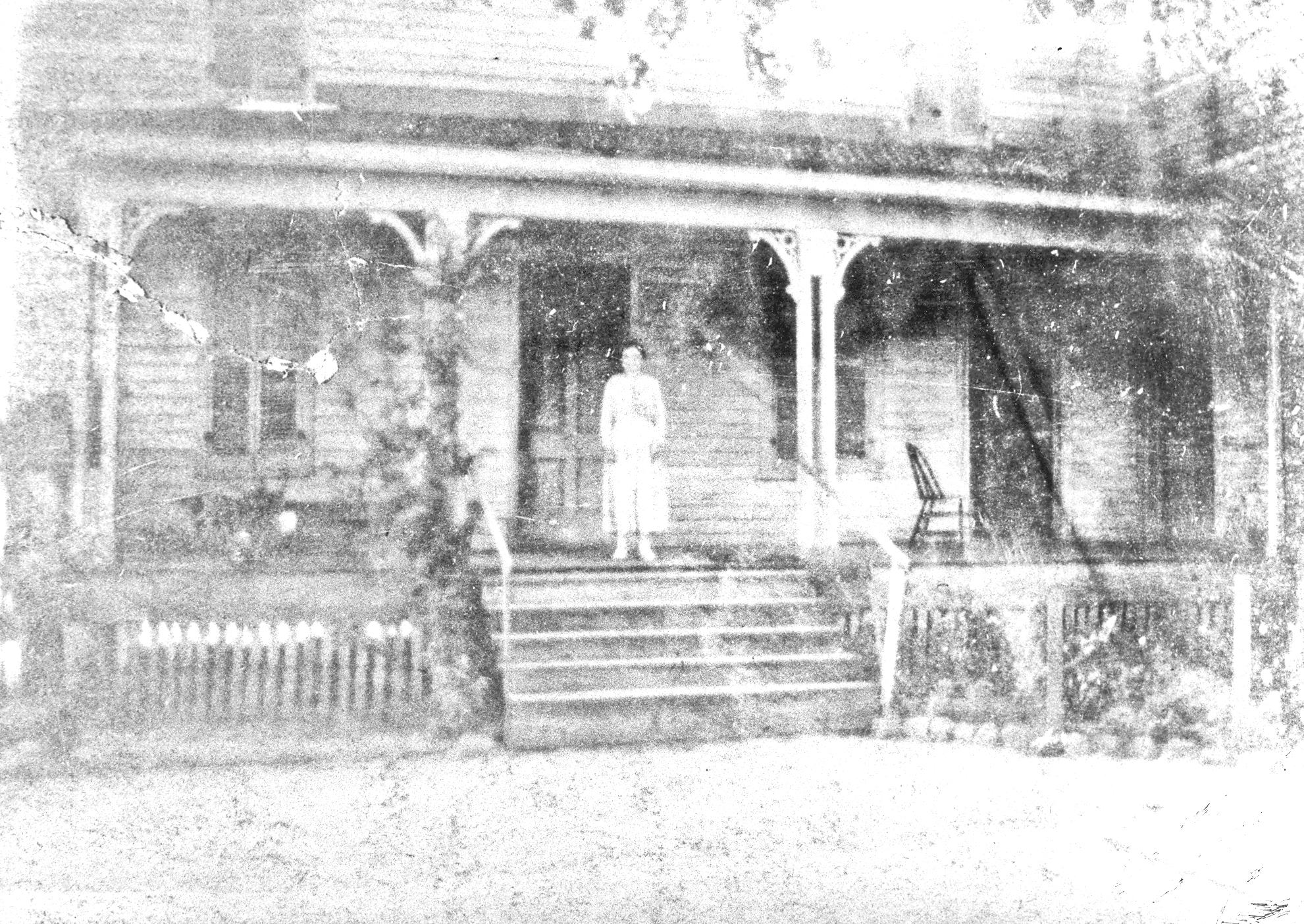 Figure 1. Photograph of the original portion of Rural Home, ca. 1920. The person on the porch is probably Margaret Mitchell. ((Georgia Department of Archives and History, #72-380, "Stephens A. Mitchell" Family Genealogical Collection, Folder #9)
Historical Context
Built in the late 1820s or, more likely, the early 1830s, and acquired by Margaret Mitchell's great-grandfather Philip Fitzgerald in 1835, the Fitzgerald House was a product of a tumultuous period in Georgia history. White settlers began settling the upper Piedmont of eastern Georgia in the late 1760s in the aftermath of the French and Indian War and rolled westward after the Revolution. Over the next several decades, the native people were gradually dispossessed of their lands. By 1826, the Creek had relinquished all of their lands in Georgia, although hostilities with the Creek remaining in northeastern Alabama and the Seminole in Florida caused turmoil along the western frontier for another decade.
As the Creek were driven out of Georgia south and east of the Chattahoochee River in the 1820s, the Cherokee Nation remained intact north of the river, but discovery of gold around Dahlonega in 1828 sparked one of the nation's first gold rushes and sounded the death knell for the Cherokee in their homeland. On 29 December 1835, the Cherokee signed the infamous Treat of New Echota, which the U.S. Senate ratified by a one-vote margin in May 1836. In the spring of 1838, Gen. Winfield Scott arrived in north Georgia to begin forcible relocation of the remaining Cherokee. The following winter, some 4,000 of them died on their Trail of Tears to Indian Territory, but Georgia had at last accomplished its goal of total Indian removal. It was during this period of turmoil and conflict that Philip Fitzgerald arrived in Fayetteville, Georgia, from his native Ireland.
He settled in an area that was part of the territory ceded by the Creek in 1821. Out of that, the State organized Henry, DeKalb, Campbell, and Fayette Counties. In 1854, the western half of DeKalb County was reorganized as Fulton County; four years later, parts of eastern Fayette County and western Henry County were organized as Clayton County, with the county seat at Jonesboro. Those names would be made famous by Gone With the Wind.
Land Lot 145
The original site of the Fitzgerald House was in Land Lot 145 of what was originally Henry County. After the Indian cessions, the land was laid off in land lots of 202½ acres each, and a lottery was held for the land's distribution. The original grant of Land Lot 145 was made to John Ward of Jones County on 16 November 1829. Ward was apparently a resident of Fayette County when the Fifth Federal Census was taken in 1830, but there is no evidence that he resided on Land Lot 145. Like many "fortunate drawers" in the State's land lotteries, Ward did not own the property long and, on 30 November 1831, sold it to John Chambers for $130. [2]
John Chambers was one of the county's earliest pioneers and deed records suggest that he established his homestead on Land Lot 82 about two miles southwest of Land Lot 145 in 1824. He continued to own Land Lot 82 through the 1830s as he bought and sold property in Fayette and Carroll Counties. There is no conclusive evidence that Chambers lived on Land Lot 145, although the incomplete tax digests from the early 1830s suggest that as a possibility. In December 1836, Chambers sold Land Lot 145 to Philip Fitzgerald for $200. [3]

The Fitzgeralds
Philip Fitzgerald was born in 1798, among the younger of at least nine children of James Fitzgerald (1739–1836) and his wife Margaret O'Donnell Fitzgerald. Family tradition, which is recorded in several sources including a hand-written family history that Margaret Mitchell's father appears to have begun in 1917, is sometimes muddled, but it appears that he was born in or near Fethard, a walled town in southeast Tipperary. As reported by Stephens Mitchell, the house in which Philip Fitzgerald was born was built in the mid-eighteenth century, perhaps by Philip's grandfather John Fitzgerald (1719–1798), and was still standing in the mid-twentieth century. [4]

Phillip Fitzgerald was born during one of the largest and bloodiest of the several Irish rebellions against British rule, rebellion that was partially inspired by the ideals of the American and French revolutions. When French assistance failed to materialize, the British were able to brutally suppress the rebels and there were tens of thousands of casualties in the summer of 1798. Philip Fitzgerald's father fought with the rebels, and his grandfather is believed to have died after being tortured by British troops. Guerilla action continued into the new century, even after passage of the Act of Union in 1800 that created the United Kingdom of Great Britain and Ireland.

Little is known of Philip's childhood and early manhood, and there is a confusion of information in the little genealogical information that has been recorded. Ireland remained a poor country in the early nineteenth century, with few opportunities for advancement and continuing resentment of British rule. There was relatively little Catholic immigration from Ireland in the early nineteenth century, partly due to somewhat greater religious tolerance. Several of the Fitzgerald children emigrated to America in the 1820s and 1830s, with the last of them arriving after the deaths of their parents in 1836 and 1837. At least two of the brothers—James (1791–1835) and Philip (1798–1880)—have been documented in Fayette County, along with another brother or uncle Michael Fitzgerald (1780–1864). All of them and a number of other family members are buried in Fayetteville City Cemetery. [5]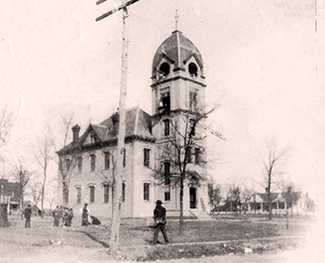 Figure 4. Fayette County Courthouse, constructed in 1825, with the clock tower added later, and now considered the oldest courthouse in the state. (Vanishing Georgia Collection)
According to family tradition, James Fitzgerald attended Trinity College in Dublin and left Ireland for America in 1825. Landing at Charleston, he "made his way" to Fayetteville, Georgia, which was then part of the state's raw, backwoods frontier. He is believed to have taught school until 1828, by which time he had saved enough money to make the trip to Augusta and buy stock with which he opened a dry-goods store in Fayetteville. With the final Creek land cession in 1825, all of Georgia south and east of the Chattahoochee was open for white settlement, and in the land rush that followed, Fitzgerald saw the profit that could be had by supplying all those new settlers. [6]

IIn 1829, as the gold rush was getting underway in northeastern Georgia, the Fayette County tax digest set the value of James Fitzgerald's stock at $800; a year later, he was able to buy a two-acre lot in the town of Fayetteville where he apparently built a house. In 1831, apparently feeling himself established at last in the New World, James sent for his wife, Ann O'Carew (1794–1855), and asked his mother that his younger brother Philip be sent to America with her. As a result, Philip Fitzgerald appeared before the Superior Court of neighboring Campbell County, Georgia, on 18 October 1831 and took his first step toward citizenship by renouncing his "allegiance or fidelity" to any foreign power, "particularly George the present king of Great Britain." Still a bachelor, Philip appears in the Fayette County tax digest for 1832 but did not own any real property. He is thought to have taught school and lived with his brother James' family in Fayetteville through the early 1830s. [7]

Some accounts claim that James and Ann Fitzgerald married and had a son prior to emigrating from Ireland, but if such a child existed, he has not been identified in the historical record. Their daughter Mary Ann (1831–1892) is the first child who can be documented, and the only other child that has been identified is Dr. James Philip Fitzgerald (1834–1886).

In the summer of 1835, James Fitzgerald journeyed to inspect some land that he had bought in the new Cherokee territory in northwest Georgia, which had not yet been vacated by the Indians. During the course of the trip, he fell ill, returned to Fayetteville, and died there on 10 August 1835. He is said to have instructed his brother Philip to take Ann and their two small children back to Ireland, saying he had never intended to stay permanently. [8]
James Fitzgerald died intestate, and the court appointed Philip executor of the estate, which was valued at $13,000, or about $365,000 adjusted for inflation. He was also appointed guardian for his brother's two children; in that capacity he essentially inherited his brother's share of the business. [9]

How Philip and his sister-in-law came to the decision to remain in Fayetteville is not part of the family tradition, but perhaps the deaths in Ireland of the brothers' father in 1836 and mother in 1837 made it easier for them to decide not to go back. Fayette County deed records and tax digests suggest that Philip Fitzgerald continued operating the store, and the several suits that he filed to recover debts owed him suggest also that he was already prosperous enough to be a creditor in the late 1830s, when money was scarce and credit expensive to obtain, if it were available at all.
For herself, Ann Fitzgerald did not remarry and, with her brother-in-law's help, raised her two children in Fayetteville. In the 1840s, her brother Rody O'Carew (1800–1864) moved to Fayetteville, perhaps directly from Ireland, and was living with her when the Federal Census was taken in 1850. She died in 1855 and was buried next to her husband in the Fayetteville City Cemetery. Their daughter, Mary Ann Fitzgerald (1831–1892), married Robert Kennedy Holliday (1828–1872) in 1848. Son and namesake of one of Fayette County's first pioneers and uncle to the notorious John Henry "Doc" Holliday (1851–1887) of Western fame, Robert Holliday moved to what would become Jonesboro around 1854. He was first Clerk of Court in Clayton County when it was established in 1858 and one of the original trustees of the Town of Jonesboro when it was chartered in 1859. Both he and his wife are buried at Fayetteville City Cemetery. [10]

Ann and James Fitzgerald's only son, James Philip Fitzgerald, married Tabitha Boyd shortly before the Civil War and moved to Alabama. By 1860, "J. P." Fitzgerald was a doctor in Tallapoosa County, Alabama, but during or shortly after the Civil War, they moved to Opelika, Lee County, Alabama. In 1880, he was described as disabled by paralysis, perhaps the result of a stroke, although he was not yet fifty years old. He died and was buried in Opelika.
On 11 January 1836, six months after his brother's death, Philip Fitzgerald went to the courthouse in Fayetteville and took his final oath of allegiance to become a United States citizen. A month later he paid John Chambers $200 for Land Lot 145, Fifth District, which would be the core of the 1,000-acre plantation that he would own on the eve of the Civil War. Located across the Flint River, five miles east of Fayetteville and about the same distance southwest of Jonesboro, the purchase is also thought to have included a relatively new, wood-framed house. [11]

In June 1836, still unmarried, Fitzgerald volunteered as a private in Company #3 of the "Fayette Dragoons," 53rd Regiment of the Georgia Militia, which was being activated in response to the Creek and Seminole Indian's last violent uprising to preserve their homeland. The violence had erupted up and down the lower Chattahoochee Valley earlier that year, and by the summer there were hundreds of refugees from outlying plantations crowding into Columbus. Fitzgerald was stationed at Fort Twiggs on the Chattahoochee River a few miles below Columbus, one of several small forts hastily erected along the frontier. The length of his service has not been documented, but the Creek uprising in Alabama and along the Chattahoochee Valley was largely suppressed by the summer of 1837, and he was probably back in Fayetteville in June. [12]
Philip Fitzgerald, Planter
There is a family tradition that the Fitzgerald house was not built by Philip Fitzgerald. As Stephens Mitchell wrote:
The story or tradition, as I heard it, was that Philip Fitzgerald purchased land with a house on it. The home was a 2-story house and contained a dining room and bedroom and kitchen downstairs and two bedrooms above it. It had been built in the 1820s or 1830s." [13]
Since this is not contradicted by the physical evidence in the house itself, it suggests that the house was built by John Chambers sometime between 1831 and February of 1836 when he sold Land Lot 145 to Philip Fitzgerald. Fitzgerald paid Chambers $200 for an entire land lot and what would have been considered one of the better houses in western Georgia. Whether or not this reflected the true value of the property at the time is unclear, since it is possible that family tradition is incorrect and that Philip Fitzgerald himself built the house sometime after 1836.
It has been suggested that there were special circumstances surrounding the property's sale. One of these traditions is that Fitzgerald won the property in a poker game, but that may simply be reiteration of Mitchell's description of the fictional origins of Tara. There is also a family tradition that Fitzgerald bought the property at a sheriff's sale and that the widow of the former owner cursed him for it. As Stephens Mitchell related the story: "The woman whose home it had been stood by with her children around her. She looked at Philip and her eyes were hard on his as she laid a curse on the land. 'You'll never raise a man child on it,' she said and spat." [14]
On several occasions, Fitzgerald did buy property that was being auctioned because the owner was unable to pay taxes or debts on the property, a not-uncommon occurrence. In the case of the nearby McElroy plantation in the 1850s, Fitzgerald was able to buy because the estate was being liquidated after the owner's death. And while it may be true that the Fitzgeralds' only son did not live past infancy, there is no indication in the recorded deed that Chambers' sale of Land Lot 145 in 1835 was forced.
It is not clear what brought Fitzgerald and Eleanor Avaline McGhan (1818–1893) together, but both were from Catholic families in a part of the state in which Baptists and Methodists formed an overwhelming majority. The McGhans were among a group of Maryland Catholics who came to eastern Georgia in the 1790s and settled at Locust Grove, a community in what is now Taliaferro County. Eleanor herself was born near Madison in Morgan County, Georgia, but appears to have grown up in Harris County, some twenty-five miles northwest of Columbus.
Eleanor McGhan and Philip Fitzgerald were married on 18 December 1838, probably at her mother's plantation in Harris County. According to family tradition, the young couple began their married life at their house on Land Lot 145, where all of their ten children were born.Three of the children died as infants, but there were seven daughters who grew up on the Fitzgerald plantation along the Flint River. The eldest was Mary Ellen or "Mamie" (1840–1926), followed by Margaret Mitchell's grandmother Ann Elizabeth (1844-1926). Agnes Bridget (1846–ca. 1930), Sarah or "Sis" (1848–1928), Isabelle (1851–1932), Katherine (1858–1894), and Adele or "Della," 1860–1943) rounded out the family. [15]

Rural Home, 1838-1873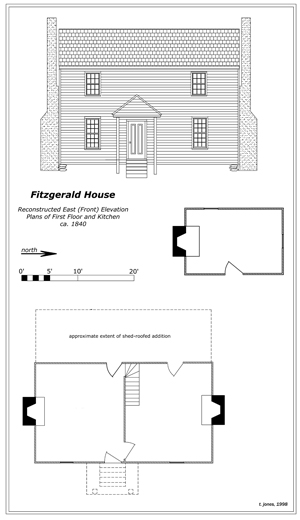 Figure 5. Reconstructed plan of house and kitchen, east (front) elevation of house, ca. 1840. (Drawing by author)
Eleanor McGhan Fitzgerald is thought to have disliked plantation life and is reported to have told a granddaughter "that she spent all of her young married life in what was, in reality, a small African village, over which she must exercise care and attention." However, Philip also bought town lot #89 in Fayetteville from his sister-in-law in November of 1839 and tax digests suggest that he built a house on the property shortly after that. Located on the west side of town, the lot was across the street from Ann Fitzgerald's house and very near to that of Robert Holliday, whose son would marry Fitzgerald's niece Mary Ann in the late 1840s. Fitzgerald continued to be taxed on his town property until at least 1846 and, if he did continue to maintain a home in town, this might indicate that the family's name for the plantation, "Rural Home," was first used to distinguish it from the house in Fayetteville. [16]
The incomplete tax digests from the late 1830s and 1840s show Fitzgerald with "stock in trade" through 1842, suggesting that he continued to operate a store in Fayetteville until about 1843. Fitzgerald was also among those merchants who pledged in 1841 in Fayette County Inferior Court not to sell "any quantity of distilled, spirituous or intoxicating liquors" to slaves without their owner's consent. Whether or not Fitzgerald maintained business interests in Fayetteville beyond that period, the town remained the county seat and a familiar site to him at least until the creation of Clayton County in 1858. [17]
The land lot that Philip Fitzgerald bought from John Chambers in February 1836 was his first recorded land purchase in Fayette County. [18] Located across the Flint River five or six miles east of Fayetteville and about the same distance southeast of Jonesboro, it would be the home lot and core of a large plantation. And in spite of Eleanor Fitzgerald's reputed low opinion of the place, in many respects, the original house, with its traditional braced timber frame represented one of the county's better antebellum dwellings, at least in Fayette County in the 1830s when crude log houses were far more typical. Although changes in materials and technology, most notably the perfection of mass-produced cut nails and standard-dimensioned, sawn lumber, began to effect building practice by the beginning of the second quarter of the nineteenth century, the traditional, braced, wooden frame—laboriously joined by mortises, tenons, and pegs—continued to dominate new construction in much of the Georgia Piedmont until the middle of the nineteenth century. [19]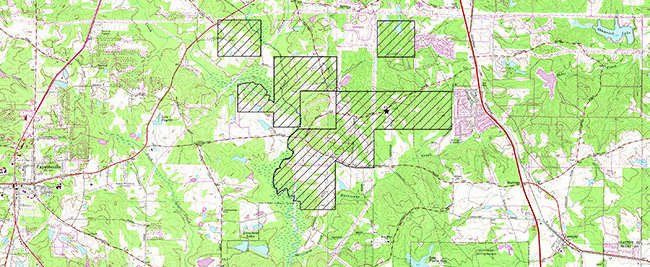 Figure 6. Carnes House from the south. (Author's photograph, 2008)
In February 1840, Fitzgerald bought Land Lot 97 just east of Land Lot 145 and, in December, he bought Land Lot 146 just to the west. By the mid-1840s, Fitzgerald owned over 1,000 acres on the east side of the Flint River, just north of the road between Fayetteville and McDonough. [20] Although he bought and sold property in other areas of the county and elsewhere, he always held the land lots that he acquired in the 1830s and 1840s.
As a part of the upper Piedmont, Fayette County was not well-suited to the large cotton plantations that were developed in eastern Georgia in the early 1800s and which were being developed in the Chattahoochee River valley and southwest Georgia in the 1830s and 1840s. The broad valleys of the Flint and its tributaries, however, were some of the few areas in the county where a planter like Fitzgerald could expect to reap substantial profits by assembling large amounts of acreage and using slaves to cultivate cotton. Although the 1840 Federal Census does not record Fitzgerald as owning any slaves, the Fayette County tax digests record his ownership of a single slave in 1839 and again in 1840. About that time, however, Fitzgerald began acquiring additional slaves in earnest, clearly intent on planting more and more cotton. In 1841, he owned six slaves and, in 1843, twelve.
By 1846, he had acquired twenty slaves and, by 1850, he owned twenty-seven. At the outbreak of the Civil War, Philip Fitzgerald owned at least thirty-four African-American slaves, making him one of the largest slave owners in the area. Of the 171 slave owners in Clayton County in 1860, out of a total population of nearly 4,500, only Solomon Dorsey and Sherod H. Gay owned more slaves than Philip Fitzgerald. [21]
Fitzgerald continued to buy and sell land throughout the antebellum period. One of his largest purchases was that of Henry McElroy's large plantation that adjoined Fitzgerald's land on the south and which he bought at a sheriff's auction after McElroy died unexpectedly in 1853. Containing 1209 acres and the McElroy house, the McElroy plantation lay on both sides of the Flint River and included some of the best bottom land in the county. [22]
By 1854, Fitzgerald was being taxed on 2,375 acres in Fayette County and, by the time of the Civil War, he owned even more than that. Most of Philip Fitzgerald's many property transactions during the antebellum period are recorded in Fayette County, since Clayton County was not created until 1858. These have not been completely researched and it is possible that Fitzgerald owned much more than has been recorded. The main body of the Fitzgerald plantation, however, remained the 2,400+ acres that he acquired along the Flint River between 1840 and 1853.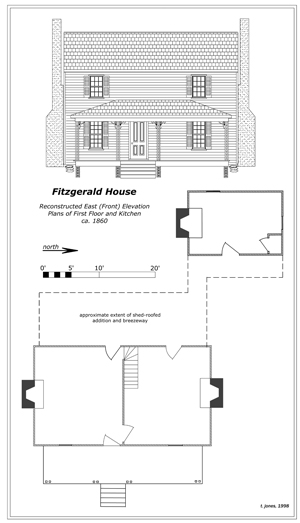 Figure 7. Reconstructed plan of house and kitchen, east (front) elevation of house, c. 1860. (Drawing by author)
In spite of his wealth, Fitzgerald appears to have made few changes to his house before the Civil War. In the 1850s, many older plain-style houses were being remodeled with columns and porticos like those added by the Crawfords, the Dorseys, and the Hollidays to their homes during that period. When Fitzgerald did get around to replacing the simple portico at the front door with a full-width porch with slender paired columns and vaguely Italianate trim. He may also have added the second front door at this time and perhaps connected the kitchen to the main house with a breezeway.
The first born of the Fitzgeralds' ten children was Mary Ellen (1840–1926), whom the family called "Mamie." Two years later, their only son, Phillip Jr., was born, only to die the following year. She was followed by Annie Elizabeth (1844–1934), who married John Stephens (1833–1896); they were Margaret Mitchell's maternal grandparents. The other daughters were Agnes Bridget (1847–1881), who married Henry Ransford (1832–1882); Sarah Ann (1848–1928), whom the family called "Sis"; Isabel (1851–1932), who married Pascal J. Moran (1848–1901); Katherine Euphrasia (1858–1894) who married William Stephens of South Carolina; and Adelle (1860–1943), who married Professor Francis J.M. Daly (1852–1892) of Macon. All of these daughters grew to adulthood at Rural Home and retained an interest in the property until the 1930s. Mamie and Sis, in fact, never married and lived their entire lives in the house in which they had been born.
With 27 slaves, at least 15 of whom were males old enough to work in the fields, Philip Fitzgerald had 400 acres under cultivation by 1850. That year, he showed farm produce that included 57 bushels of wheat, 1,250 bushels of "Indian corn," 50 bushels of oats, 300 pounds of butter and 50 pounds of honey. More important to farm income was cotton, since most of the other products were consumed by the family, slaves, and livestock. In 1850, the twenty-seven slaves on Fitzgerald's plantation produced 70 bales of cotton, a significant amount when a typical family farm worked without slaves might produce only a bale or two. [23]
As one of the county's richest antebellum planters (both in terms of land and slaves), Philip Fitzgerald was certainly one of its most influential citizens. However, the family's claim that he served as a state legislator may not be correct since his name is not included in the official list of senators or representatives in either Fayette or Clayton Counties. Nevertheless, by 1860, Fitzgerald claimed $21,000 in real estate and $40,000 in personal estate, most of that probably accounted for by the value of his thirty-four slaves. The census of Clayton County that year showed him in residence with his wife, his seven daughters, and one "Micah" Fitzgerald, who would have been Michael Fitzgerald, born in Ireland in 1780 and probably an older brother or uncle of Philip Fitzgerald. He would die in 1864 and is buried in the Fayetteville City Cemetery next to the grave of his son, Dr. Michael Fitzgerald (1811–1864). [24]
Although there were no Fitzgerald sons to sacrifice for the Confederacy, their daughter Annie's fiancé, John Stephens, was a captain in the Confederate army when they were wed on 14 April 1863. [25] In addition, Philip Fitzgerald's niece Mary Ann, whom he had helped raise, and her family stayed at Rural Home in the summer of 1864. Mary Ann's husband, Robert K. Holliday, was away in the Confederate army and, fearing the outbreak of fighting all around Atlanta, she abandoned their house in Jonesboro for what they thought would be the relative safety of Rural Home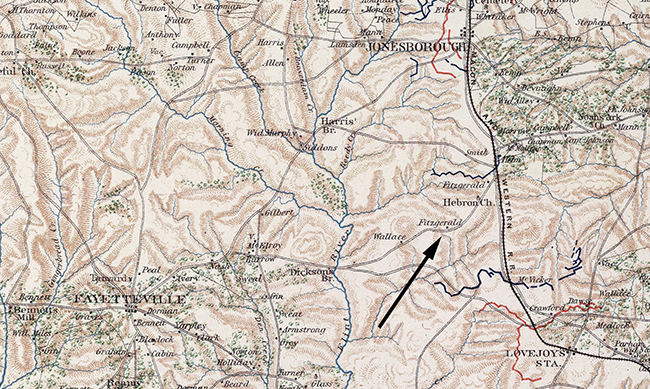 Figure 8. Carnes House from the south. (Author's photograph, 2008)
The Fitzgerald plantation was over run by Federal forces in late August 1864 as the armies maneuvered around Atlanta, which was then under siege and near-constant bombardment. On 18 August, a Union cavalry raid under Brig. Gen. Judson Kirkpatrick tore up track on the Atlanta & West Point Railroad at Redoak, twenty miles northeast of the Fitzgerald plantation, destroyed Confederate supplies at Jonesboro the next day, before arriving at Lovejoy Station, three miles southeast of the Fitzgeralds, on the twentieth. While destroying supplies there, they were surprised by Confederate infantry and, after a brief battle, forced to withdraw. The Union victory at Jonesborough 31 August–1 September sealed Atlanta's fate, and it surrendered the next day.
According to Stephens Mitchell, when Federal troops camped on the farm during that period, they destroyed or consumed $60,000 worth of cotton, produce, and other property. While the Fitzgeralds lost most of their livestock and food stuffs to one or the other of the armies circling for battle in 1864, their house at least emerged intact from the conflict. [26]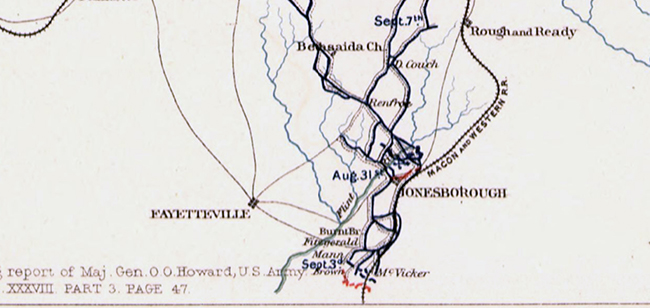 Figure 9. Detail from Plate LVII, map 3, Atlas to Accompany the Records of the Union and Confederate Armies, showing the movements of the Union army before and after the Battle of Jonesboro. Lovejoy Station is at bottom center in this image. "Fitzgerald" locates their plantation near Dickson Bridge, which was then "Burnt Bridge." (Library of Congress)
In November 1865, amid the harsh realities of the Confederacy's defeat, Fitzgerald served as foreman of the first Clayton County grand jury to be sworn in after the War. Their presentments, read to the court by Fitzgerald, stated that "We are satisfied, after a deliberate investigation, that there is no rebellious spirit among our people now that, having taken the Amnesty Oath, they are willing and expect to let by-gones be by-gones and that henceforward, they are willing and expect to be true and loyal citizens of the United States." [27]
Around 1868, the Fitzgeralds' daughter Agnes Bridget married Atlanta grocer Henry Ransford and they set up housekeeping on Mangum Street in southwest Atlanta. They had at least six children between 1869 and 1879, although two of them died as infants. By 1870, a new tenant system had begun to develop and Philip Fitzgerald had certainly begun to recoup any losses that he might have sustained as a result of the Civil War. While he was not the richest person in Clayton County in the 1870 census—that was Jonesboro merchant Milledge DeVaughn—no other Clayton County resident claimed more in real estate ($12,000) or personal wealth ($2,280) than Philip Fitzgerald. [28]
In the early 1870s, the Fitzgeralds decided on a drastic transformation of "Rural Home," which had not been greatly altered, except perhaps for the addition of a front porch, since they began married life over thirty years earlier. Two of their daughters were grown and married but the other five were still at home, the youngest just barely in her teens. So, in 1873, they constructed a two-story, balloon-framed house with six rooms and high ceilings laid out in an L-shaped plan. Finished with lapped siding, the house featured end gables with elaborate barge boards and other fashionable Eastlake architectural detail.
The addition was connected directly to the north end of the old house, which required awkward steps at the second floor where the difference in floor levels between old and new necessitated steps down into the north bedroom on the second floor of the old house. The new construction was oriented to the north, toward what is today known as Tara Road, which by that time was the main road between Hebron Church and Dickson's Bridge across the Flint River.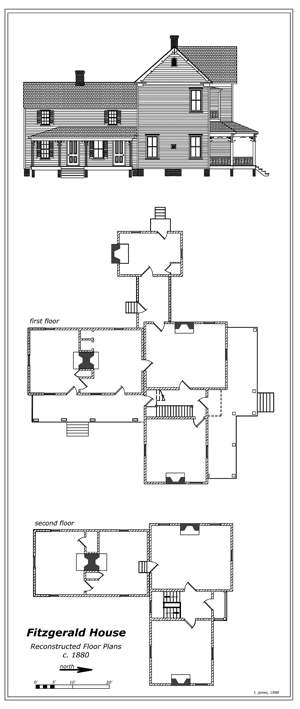 Figure 10. Recontructed elevation and floor plans of the Fitzgerald House after remodeling in 1873. (Drawing by author)
The old house was renovated as well, with end chimneys and fireplaces demolished and replaced by a center chimney and fireplaces flanked by closets where the staircase had originally been located. Although there was still no indoor plumbing and the old detached kitchen continued to serve its "cook house" function, the new house provided three additional bedrooms and a more spacious parlor for the family. That parlor might have been the scene of Katherine Fitzgerald's wedding to William Stephens in 1875. A native of South Carolina, he was apparently no relation to Annie Fitzgerald's husband, John Stephens. [29]

Rural Home, 1880-1934
Philip Fitzgerald died in May of 1880 and was buried in the Fitzgerald plot at the Fayetteville Cemetery. To his wife "and any of my children who be then unmarried," he left the house and 503¼ acres of land that included all of Land Lot 145, the east half of Land Lot 146, and all but three acres of Land Lot 97. The remainder was to be equally divided among his children. In a codicil to the will in 1879, Fitzgerald clarified his object in having the farm held as long as his wife or any of his daughters remained unmarried and, further, that it should be a refuge for any of his children or grandchildren that might become widowed or destitute. This would be the seed for a major rift in the family in the 1920s. [30]
When the 1880 Federal Census was taken a few weeks after Philip Fitzgerald's death, it showed Eleanor Fitzgerald and her daughters Mamie, Isabel, and Katie, along with her twenty-year-old niece Mary Ellen McGan in residence at Rural Home. Presumably the old plantation was being farmed by tenant farmers or share-croppers. The Fitzgeralds' youngest daughter, Adelle, may have been away at school when the census was taken, but she was back in Clayton County in 1883 when she married F. J. M. Daley of Macon, Georgia.
Eleanor McGhan Fitzgerald died in 1893 and was buried next to her husband in the Fayetteville City Cemetery. The following year, 42-year-old daughter Isabel was married for the first time. Her husband, Pascal J. Moran (1848–1901), the 47-year-old Canadian-born editor of the Atlanta Constitution, had recently lost his second wife, leaving him with six small children, including a daughter, Hortense, who was only two years old. Moran died in 1901, but Isabel continued raising the children and lived with her step-daughter Hortense at the Moran home on Piedmont Avenue in Atlanta until her death in 1932. [31]
The Fitzgeralds' two unmarried daughters, Mamie and Sis, continued to occupy Rural Home, which remained a working cotton farm, albeit worked by tenants and sharecroppers. During this period, Margaret Mitchell and her brother Stephens often enjoyed visits with their great-aunts, who regaled them with tales that provided great fodder for Margaret's active imagination. And when she started writing her novel of the Old South, her experience of her great-grandfather's old house in Clayton County was there when she first conceived Tara. [32]
In 1919, the boll weevil invaded the Georgia Piedmont, wreaking havoc with the all-important cotton crop. All across the South, farmers were going bankrupt and losing their farms to creditors, sending the region's predominantly agricultural economy into a downward spiral that would not bottom out until the 1930s. By the end of World War I, their niece Agnes Ransford was in residence at Rural Home. Cotton prices collapsed after World War I, and in 1920 and 1921, the Fitzgerald sisters failed to produce any cotton at all. In dire straights, they were forced to turn to their sister Annie Stephens, who solicited her own children for the money to pay the taxes on Rural Home. If family members contributed to payment of property taxes, the ageing sisters continued to live much as their parents had fifty or sixty years earlier, cooking on a wood stove, lighting with kerosene, drawing water from a well, and using an outdoor privy. By the end of World War I, Mamie, who was then nearly eighty years old, had begun spending the winter months with her widowed sister Isabel Moran in Atlanta, leaving Sis and "Miss Agnes" alone to look after the farm and tenants. [33]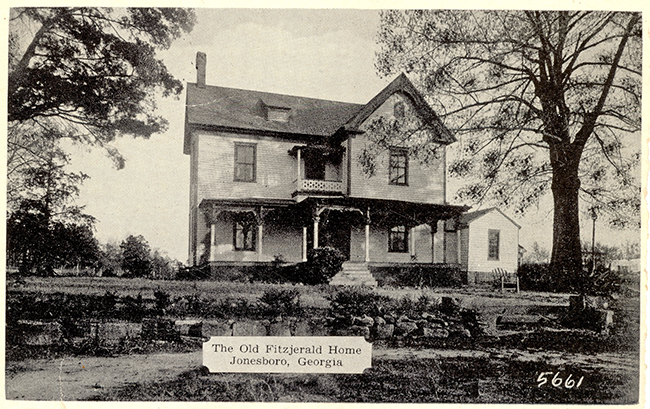 Figure 11. Undated postcard of the Fitzgerald House, probably about 1940. The detached kitchen, which remained in use as long as the house was occupied, is at right. (Postcard published by H. H. Ahrens, Charlotte, NC, scanned from author's collection)
Meanwhile, Mamie and Sis continued to be harassed by their sister Annie, Margaret Mitchell's grandmother. A notoriously difficult woman, Annie Fitzgerald Stephens had lived with various family members after her husband's death in 1896. She had even lived with the Mitchells at their home on Peachtree Street, but after Maybelle Mitchell's death in 1919, her relationship with Margaret and the rest of the family deteriorated to the point that Annie finally moved into the Georgian Terrace Hotel in 1922. [34]
Then, in 1924, eighty years old and "weary of hotel life," Annie set her sights on a return to her childhood home, since Philip Fitzgerald's will had specified that should any of his daughters be widowed and "in distress or destitute circumstances" then they should be entitled to a home on the premises. Her sisters and her niece were apparently united against Annie, however, and would not even let the old lady in the house, much less accede to her claim on the estate. As a result, Annie took the extraordinary step of bringing suit in Clayton Superior Court against her sisters and niece to gain control of the property.
Unfortunately, Sis and Miss Agnes were probably correct when they declared in their depositions that Annie had "been a disturbing factor in the family ever since the will was probated" and that her presence on the property would be "an imposition." Annie had, they stated, "made herself disagreeable by criticizing, abusing and threatening to break up the home" and "that it would be impossible for Mrs. Stephens to live [with them at Rural Home] because of her disposition and because of [their own] physical and financial condition." [35]
The court agreed with the defendants and dismissed Mrs. Stephens' suit. She continued her tirades, however, and is even said to have had some family furniture removed from Rural Home in 1926 while the family was in Fayetteville at Mamie's funeral. Finally, in 1928, a few months before sister Sarah died and with the rest of the family apparently grown weary of the dispute, Mrs. Stephens' daughter Eugenia Gress got quit-claim deeds from the other heirs, paid Sis and Agnes $5,000 and took possession of Rural Home. [36]
The place was dilapidated, but Mrs. Gress soon set about "fixing it up." In addition to, perhaps, redecorating the main house, Mrs. Gress enclosed the breezeway and remodeled the kitchen. With her several, mostly well-to-do, children, Annie Fitzgerald Stephens was well-supported whether at Rural Home or with the Gresses in Jacksonville until her death in 1934. [37]
Margaret Mitchell took her husband, John Marsh, out to see Rural Home in 1932, unaware that her grandmother, whom she despised, was actually living on the premises. Later, she wrote:
She is eighty-six now and she was born there. She's done a lot of travelling since that day and managed, among other things, to split a large, loving and closely knit family into so many antagonistic parts that hardly any brother speaks to brother or sister to sister. Well, she's made the round of the circle and come back there to die. I hope when I do that, I won't have for company some of the memories she has—if she has any, now." [38]
Mrs. Gress retained the property after her mother's death and, in May 1937, rented it to her brother Alexander H. Stephens (1888–after 1940) and his wife Mary Grace Rogers (1899–1941) for their lifetimes. They continued to farm part of the property until after World War II. In the 1940s, indoor plumbing and electric lighting were installed for the first time. [39]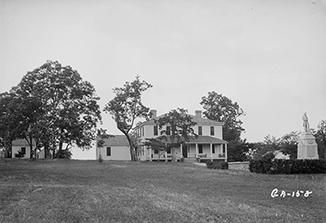 Figure 12. Liberty Hall, Alexander H. Stephens' home in Crawfordville, Georgia, 1936, which Mitchell offered as an example of the kind of house she had in mind when she described Tara in her novel. (HABS photograph, Library of Congress)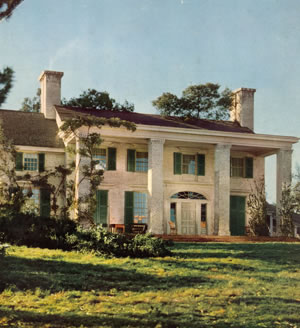 Figure 13. Tara, the movie set constructed on a back lot in Culver City, California, in 1938. (Collection of author)
Gone With the Wind
Published in 1936 but mostly written between 1925 and 1929, Margaret Mitchell's novel of the Old South was an overnight sensation. The book won a Pulitzer Prize in 1937 and went on to be translated into sixteen languages and sell more than 25,000,000 copies all over the world. Even before the film version, the book's popularity caught its author by surprise, and she spent much of the rest of her life trying to deal with the publicity.
In 1937, Mitchell sold the movie rights to David O. Selznick for $50,000, the most ever paid for a manuscript at that time. Having premiered in Atlanta in 1939, the film won a record-breaking nine Academy Awards in 1940, and went on to become one of the highest-grossing films ever produced. Mitchell tried, with only mixed results, to ensure authenticity in the film adaptation, but as production of the film version got underway in 1937, she turned down the opportunity to work as an advisor to the producer, David O. Selznick. Instead she managed to have Selznick hire her father's old friend Wilbur Kurtz (1881–1967), one of the founding members of the Atlanta Historical Society, an authority on local history, and an accomplished painter. In the summer of 1937, Kurtz accompanied Mitchell on a tour of Clayton County, photographing the antebellum houses that still dotted the countryside, all in the mostly vain hope that they would ensure faithfulness to the novel in Selznick's film adaptation. [40]
Mithcell was particularly annoyed at any talk of columns on Tara, but Selznick would not be dissuaded from his grandiose vision of the Old South. "I grieve," she wrote as the movie production got underway, "to hear that Tara has columns. Of course, it didn't and looked nice and ugly like Alex Stephens' Liberty Hall." Vice-president of the Confederacy during the Civil War, Stephens purchased Liberty Hall in 1845 but had most of the original house demolished and replaced by a plain four-over-four house after the Civil War. Certainly not an "ugly" house, but rather the sort of plain utilitarian residence that Mitchell knew was typical of even the better houses in the upper Piedmont of Georgia. [41]
At the same time, Mitchell was trying to combat the widespread belief that people and their houses as described in the novel were not fictional at all, but real people and real places that could be identified.
For two and a half years," she wrote in February 1939, "I have spent most of my time telling people—by word of mouth, by letter, through the newspapers and over the radio—that my characters were completely fictional and so were their homes. There were no 'sites' for my characters' homes. . . . One of my greatest problems since 'Gone With the Wind' was published has been the determination of tourists and many Atlantans to identify such spots. [42]
Her friend Wilbur Kurtz (1882–1967), who Selznick hired as the film production's "historian," also tried to put down such rumors, as when he wrote a friend in 1937: " Don't let any one kid you about where Tara was," , "it was no existing house—it is pure fiction. But the Tara country is there, and any one can see it who cares to ride that red clay road from Lovejoy's to Fayetteville." [43]
In spite of the protests, the quest for Tara continued, and many believed that they had found it in her great-grandfather's old plantation on the Flint River in southwestern Clayton County. Never mind that Tara in the novel was "a white-washed, brick plantation house," while Philip Fitzgerald's old house, at least as it existed before the Civil War, was a two-story, wood-framed house with all of four rooms—above average in the Georgia Piedmont to be sure, but a far cry from what Selznick eventually filmed in Hollywood. The Fitzgerald house might have been described as "a clumsy sprawling building," as Mitchell described Tara, and perhaps even something of the "awkward lines" of Tara. And surely the Fitzgerald House, like Tara, was "built according to no architectural plan whatever," but where Tara had "extra rooms added where and when it seemed convenient," the Fitzgerald House had only one major addition, constructed in 1873. [44]
Rural Home, 1934

–

2005
In 1958, Grace Rogers Stephens died. Around that same time, Mrs. Gress was concerned that her brother had cut timber from the property without Gress' consent. She was also concerned that, at eighty years of age, he was no longer able to care for the place. Accordingly, she revoked the 1937 agreement and took control of the old Fitzgerald place again. It remained rental property for the next forty years. [45]
In the meantime, Gone With the Wind fans continued to search for Tara. In spite of Mitchell's strenuous objections, fans insisted on believing that everything that she wrote was taken from real life. It is clear that Mitchell was inspired by the old Fitzgerald plantation and by other antebellum farms and houses in Clayton and Fayette Counties, an inspiration more apparent in her narrative than in the Hollywood film version. But she mocked those who asked for directions to Tara. Nevertheless, by the 1960s, there was a thriving cottage industry of tours of Clayton County that purported to point out the houses and places that Mitchell wrote about.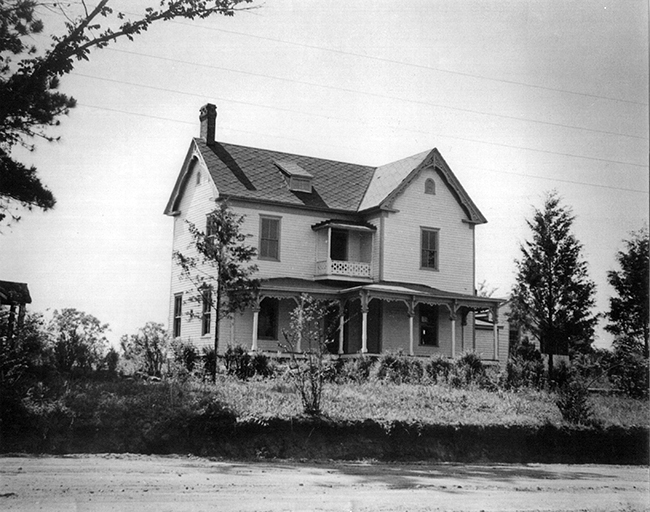 Figure 14. Undated photograph of the Fitzgerald House, probably around 1950. The breezeway between the main house and the detached kitchen had been expanded to accommodate an indoor bathroom by the time this image was made. (Photo from Betty Talmadge Collection)
After Mitchell' death in 1949, her brother, Stephens, was unrelenting in his efforts to protect her interests and prevent anyone from attempting to profit from her work. In 1959, investors acquired the decayed movie set of Tara, dismanteld it, and brought it to Atlanta where it was received with great hoopla amid announced plans to recreate Tara in Clayton County. But the project failed in the face of opposition from Stephens Mitchell and the Tara set disappeared from the public eye.
Margaret Mitchell's cousin Eugenia Stephens Gress died in 1966 and what remained of Philip Fitzgerald's estate was placed in trust for Mrs. Gress' children. The old house continued to be rented for a few more years, even as the trustees began selling parts of the property for development. By 1980, the value of the land far out-stripped the run-down house and other buildings that remained on the property and it was decided that the buildings should be removed. In November 1977, the site was surveyed by the Historic Preservation Section of the Georgia Department of Natural Resources as part of a county-wide survey of historic properties in Clayton County that might be eligible for listing in the National Register of Historic Places. The site was well-known to local historians, but the house was never actually listed in the National Register, since that action required owner consent. In the end, there was nothing to prevent demolition and redevelopment of the site if that is what the property owner wanted to do.
In July 1980, Mrs. Betty Talmadge, who by then was divorced from long-time U.S. Senator Herman Talmadge, learned that the Fitzgerald house was vacant, deteriorating, and that the owners of the 485 acres upon which the house sat, who were trustees for the Gress heirs, wanted the property cleared of houses and outbuildings. Talmadge quickly decided to buy the house and move it to her home at Lovejoy. [46] She had the 1873 addition dismanteld and stored most of the framing and finish materials in an abandoned milk barn on her property while the original antebellum house and kitchen were moved intact to what she hoped would be a temporary site in the field across the drive from her house at Lovejoy Plantation.
Mrs. Talmadge was not sure what she would do with the house, but she had already made a name for herself with her promotion of Lovejoy Plantation, the antebellum house that she and Senator Talmadge had been given as a wedding present from his father in 1946. When they divorced in 1977, she retained a life estate in the house that she believed was Margaret Mitchell's inspiration for Twelve Oaks. Dating to the 1830s, the house was one of the few antebellum houses in the area that even faintly resembled the romantic stereotype of white-columned mansions of the Old South, and Mrs. Talmadge did all she could to capitalize on that fact. [47]
In 1979, she learned of the existence of the Tara movie set through one of the periodic reports in the local newspapers that always asked "Where's Tara?" Although negotiations to purchase the set from its owner, Julian Foster, were interrupted by his untimely death, Mrs. Talmadge was able to acquire the set from Foster's estate in December 1979. The entranceway to Tara was restored in 1989 and displayed in an exhibit at the Atlanta History Center celebrating the fiftieth anniversary of the film. The remainder of the set remained in pieces in the abandoned milk barn at Lovejoy Plantation.
Mrs. Talmadge was never able to realize her plans for the Fitzgerald House, and it was still sitting on stacked concrete-block piers in the field across the lane from her house at Lovejoy when she died on 7 May 2005. [49] Two months later, on 6 July 2005, an F-2 tornado swept through the area, heavily damaging the nearby Atlanta Motor Speedway and knocking the Fitzgerald House off its temporary foundation. What remained of the historic house was subsequently dismanteld rather than repaired. No documentation was done prior to that action, and there was no numbering system or other means to identify the various pieces of material.

| | |
| --- | --- |
| Figure 15. View of Fitzgerald House, 1998. | Figure 16. View of Fitzgerald House, 1998. |
| Figure 17. View of one of the Fitzgerald's former slave houses. | Figure 18. View of kitchen, with breezeway at right. |

Endnotes
Sources of Information
Public Records
Cayton County. Superior Court Records of Deeds and Mortgages.
Clayton County. Tax Digests.
Clayton County. Marriage Records.
Clayton County. Probate Court Records of Wills.
Fayette County. Superior Court Records of Deeds and Mortgages.
Fayette County. Inferior Court Records.
Fayette County. Marriage Records.
Fayette County. Tax Digests.
Fayette County. Probate Court Records of Wills.
United States Census, 1830-1940
Published Sources
Ancestors Unlimited, Inc. First Tax Digests, Fayette County, Georgia, 1823-34. Jonesboro, A: Ancestors Unlimited, Inc., 1988.
Ancestors Unlimited, Inc. All Known Cemeteries of Clayton County, Georgia. Jonesboro, GA:, Ancestors Unlimited, Inc., 1986.
Bakken, Terry. "Historical Fitzgerald House Part of GWTW Country," Fayette County News. 20 August 1969.
Cary, Carolyn C. Cary, editor. The History of Fayette County, 1821-1971. Fayetteville, GA, 1977.
Davis, Maj. George B., Leslie J. perry, and Joseph W. Kirkley. The Official Military Atlas of the Civil War. New York: Fairfax Press, 1978 reprint of 1891 edition.
Fayette County Historical Society. Cemetery Records, Fayette County, Georgia. Fayetteville, GA: Fayette County Historical Society, 1987.
Kilgore, Alice Copeland; Edith Hanes Smith; and Frances Partridge Tuck, editors. A History of Clayton County, Georgia, 1821-1893. Jonesboro, GA: Ancestors Unlimited, 1988.
O'Connell, David. The Irish Roots of Margaret Mitchell's Gone With the Wind. Decatur, GA: Cleaves and Petry, Ltd., 1996.
Pyron, Darden. Southern Daughter. New York: Oxford Books, 1991.

Marianne Walker. Margaret Mitchell and John Marsh. Atlanta: Peachtree Publishers, 1993.
Unpublished Collections
Georgia Department of Archives and History, #72-380, "Stephens A. Mitchell" Family Genealogical Collection.
Oral Interviews
Gerard, Don. Contractor who supervised removal of the house from its original site in 1982.
Fitzgerald, Norma. Tour guide with Historical Jonesboro who visited the site prior to 1982.
Talmadge, Betty. Current owner of the Fitzgerald House and of the historic movie set of"Tara"; former resident of Crawford-Talmadge plantation at Lovejoy.
McConnell, James A. A descendant of Henry McElroy, whose plantation was purchased by Philip Fitzgerald in 1853, McConnell was also a certified genealogist who helped document the Fitzgerald family for and corresponded with Stephens Mitchell in the 1970s.
Lambert, Carolyn Chambers. Resident of Inman, descendant of Henry McElroy, local historian who has documented vicinity of original Fitzgerald plantation.
Moore, Joseph Hightower Moore. Clayton County historian; major contributor to History of Clayton County, familiar with many of the oral traditions associated with the Fitzgerald plantation.